GO BACK *** TERAZ STORE *** FILM CATEGORIES *** TERAZ ZONE *** GOLD MEMBERS *** COMPLETE FILM LIST *** TERAZ ZINE UPGRADES *** CONTACT US
As of 25th Feb there is a new Teraz Zone Code
This is how to renew your TERAZ ZONE membership for Free!
Use the previous code to get a 100% Discount Coupon (the previous codes look like this)...
ID: TZONE..........
Password: T...................
After you read this section you can click on the Teraz Zone Sign and input the previous log in when asked
(The most recent temporary Gold Member Codes will work too)
Then go to our new store and create an account (your old account log-in won't work at the New Store)
Use the 100% discount voucher when you purchase a new Teraz Zone Membership for $19.95
(So you will pay nothing)
PLUS YOU WILL GET A FREE SUPRISE VIDEO!!!
Input the voucher at the checkout
You can, of course, also add any other items to your order while you are there and you will be asked to pay the balance.
Tip: If you have zero balance to pay, click on the Red Checkout Button


If your total is over $19.95 then click on the PayPal Checkout Button


Click on the Teraz Zone sign and you will be asked to input the old codes,
then you will see the Store Coupon Code.

CLICK HERE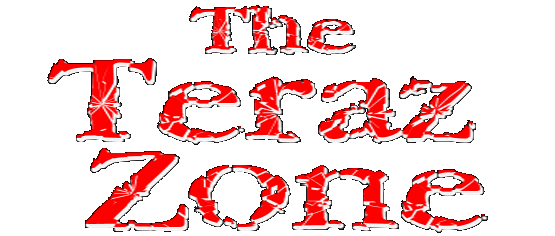 If you have any problems or can't remember your old code, you can contact us via our contact form
CONTACT US
Why we had to create a new Teraz Zones Code.
Our Server Hosts decided to make an upgrade which destroyed our Database and so we are having to recreate everything from scratch.
It will be very time consuming to contat everyone with the new codes, so this is a better way for us
-------------------------------------------------
www.Symptoma.es
TERAZ FILMS